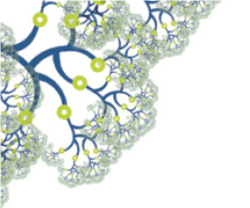 Liebe Freunde des Grameen Creative Labs,

nach spannenden und ereignisreichen Tagen mit Professor Yunus und der Grameen Family in ganz Deutschland,
hier nun endlich der Termin für das nächste Grameen Creative Lab im Januar:

Freitag, 15. Januar – Samstag, 16. Januar // 17h00 – 17h00 // Wiesbaden
Genaue Informationen zur Location, dem Programm und den Kosten folgen voraussichtlich Anfang Dezember.

Um diese 24 Stunden jedoch jetzt schon so inspirierend und effektiv wie möglich für euch planen zu können, bitten wir euch bei Interesse um kurze Rückmeldung bis zum 1. Dezember:

"Ja, ich möchte am 15./16. Januar in Wiesbaden dabei sein! Ich bin…

… interessiert an Professor Yunus' Social Business Gedanke, habe vielleicht schon das ein oder andere gelesen und freue mich mit spannenden neuen Menschen gemeinsam in diese Thematik einzusteigen.

… bereits mit dem Thema vertraut, habe bisher aber noch an keinem Grameen Creative Lab teilgenommen und möchte neue Ideen entwickeln und gleichgesinnte treffen, gerne aber auch noch viel mehr über die Arbeit der Grameen Family und des Grameen Creative Labs lernen.

… schon beim Klassentreffen oder einem der anderen Labs dabei gewesen und freue mich, mein Wissen zu vertiefen, neue Ideen zu entwickeln, von meinen Projekten zu berichten oder mich über meine bisherigen Erfahrungen mit Social Business auszutauschen."

Insbesondere in den letzten Tagen durften wir wieder einmal miterleben, welche Kraft Social Business haben kann. Gerne möchten wir nun mit euch weiter an unserem gemeinsamen Ziel arbeiten und zusammen "die Armut ins Museum stellen" – wir freuen uns auf einen besonderen "YY-Tag" mit euch!

Bis dahin mit herzlichen Grüßen,
das Grameen Creative Lab Team

P.S.: mehr zu Professor Yunus' Deutschlandreise, den neuesten Ergebnissen und Ereignissen erfahrt ihr unter www.grameencreativelab.com und für diejenigen, die nicht am 5. November im Schlachthof dabei sein konnten: http://vimeo.com/7643990

The Grameen Creative Lab (GCL) is a Joint Venture between the Yunus Centre in Bangladesh and circ responsibility in Germany, founded by Nobel Peace Prize Laureate Muhammad Yunus and Hans Reitz, founder and creative director of circ. Their shared vision is the eradication of poverty – globally. The Grameen Creative Lab is designed to accelerate and spread the spirit of Grameen social business under the principles of Prof. Yunus through three main activities. 1) It interacts with the interested community through books, articles, and events on social business. 2) It incubates social business ideas through brainstorming labs, academic research and social business experiments. 3) It creates social businesses by advising companies on how to set-up social business joint ventures with Grameen in Bangladesh or elsewhere and supporting social business investors in their search for suitable investment opportunities.